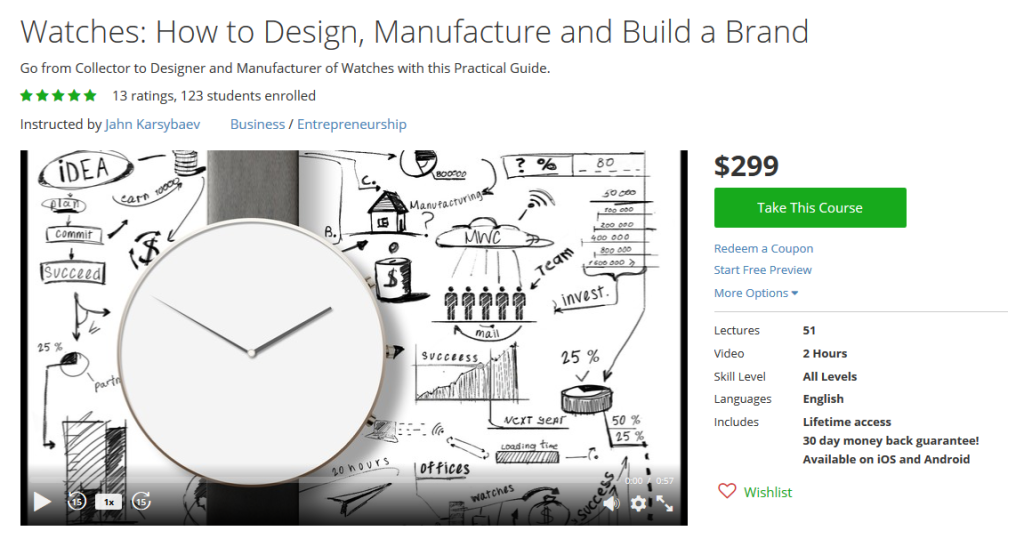 Introducing our online course via Udemy: How to Design, Manufacture and Build a Watch Brand. Our aim with this course is to motivate and inspire entrepreneurs to pursue their dreams by equipping them with the valuable information that we use on daily basis. Our motivation behind creating this course was the lack of similar and relevant information when we had set out to launch our own Watch Company. We believe that knowledge is the ultimate wealth and spreading this knowledge will only lead to more opportunities and a greater network.
Just for our readers, we offer this course for $49 ($299 retail value) for first 10 sign ups. Just use the link below:
https://www.udemy.com/how-to-launch-a-watch-company/?couponCode=WatchCourse5
We sincerely hope that you find this information useful. If for any reason you don't like it, we would be happy to refund with no questions asked.