Joseph Cirincione is the owner and founder of J.Ciro Designs, a custom cuff links company. His product line of cuff links focuses on creating a product that consistently dares to be different. J.Ciro Designs' cuff links include designs made with hand-cut carbon fiber, a variety of silks, exotic wood grains, luminous powder, and of course, working watch movements. In addition to his cuff link company, Joseph is a watch enthusiast and maintains a vast watch collection, which now proudly includes the Stranger brand.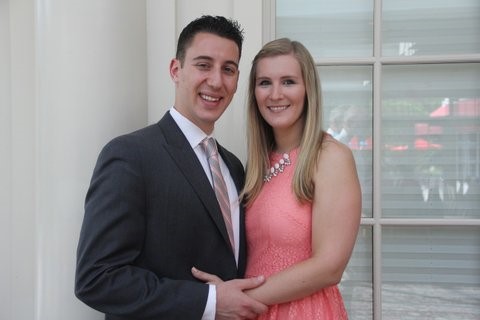 Where does your passion for watches come from?
My passion for watches started when I was very young. My father has always been a watch enthusiast and it was not long before my brother and I became ones too. Since I can remember, I have had a watch on my wrist.

What does your current watch collection look like? How many and what brands?
My current watch collection contains roughly 25 watches inclusive of 12-15 brand names. I wear anything from silver, yellow gold, two-tone to gun metal or rose gold. I like a lot of variation and I enjoy wearing a different watch each day of the work week. My collection includes brand names such as Fossil, Kenneth Cole, Guess, ESQ., Invicta, Bulova, Stranger, Armani, Technomarine, Skagen, Michael Kors and a few others.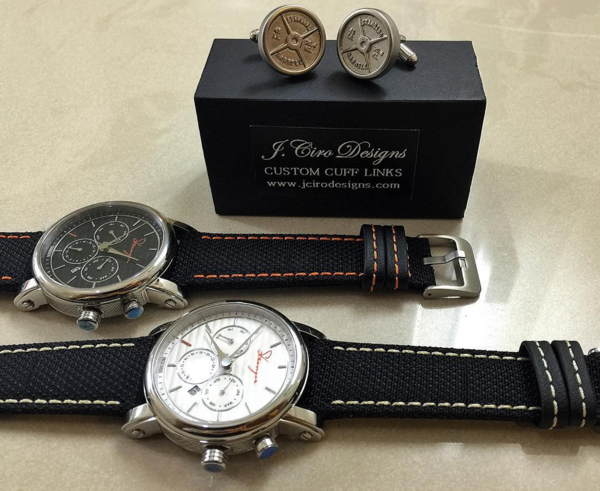 What is your ultimate grail watch and why?
My ultimate grail watch would be one that I design on my own. I love elements of all of my watches; however, one day, I would like to create my own watch with my name on it. You cannot put a price on something you have designed yourself.
What is the strangest watch that you have ever come across?
One of the recent trends I have seen is companies making watches completely out of natural wood grains. While these started off being a bit "strange", they have become quite popular in the world of watches. I am a big fan and will eventually look to buy one.
Where do you think the watch industry is headed in the next 5 years?
The watch industry is heading in a creative and more technology-driven direction. To clarify, while watch companies have continued to explore every aspect of design and practicality; I believe that the combination of a classy-looking watch, and the increasing desire for technology and advanced features will lead us to a more functional timepiece.
What are the top watch accounts that you find inspiring on Instagram?
On Instagram, far and away my two favorite watch accounts are @StrangerWatches and @Amir_Watches. Other than those two, I enjoy following @practicalwatch. They have great posts from all different people wearing modestly priced timepieces for everyday use. It's interesting to me to see where people go and what they wear on their journey through life.
What are the top watch related websites that you visit frequently and why?
I am a big fan of the Dupont Registry, Tourneau, and Watchtime.com. All three of these sites provide a deeper look into the watch industry, consumer trends, and of course, the most exquisite watch designs out there.
Stay connected with Joe:
@JCiroDesigns (twitter and instragram)
Facebook: JCiro Designs