Strangers!
We did it!!! Another successful KickStarter campaign is in the books. Just finished the full funding and we are beyond excited. And all thanks to great supporters like yourself. We wanted to take a moment to express our gratitude and tell you how much we appreciate you putting trust into us.
Full production has already started and we want to set few expectations:
Surveys will be distributed soon to confirm your addresses, selections and any other special requests
We will be posting frequent updates here and on our Blog about the Production Progress, address any issues and keep you in the loop
We are very active on Social Media and post very frequent daily images of the watches, manufacturing process. So be sure to follow us on Instagram and Facebook.
We are off to a great start and an exciting journey ahead of us. Please be patient with us but don't hesitate to let us know if there are any questions or comments.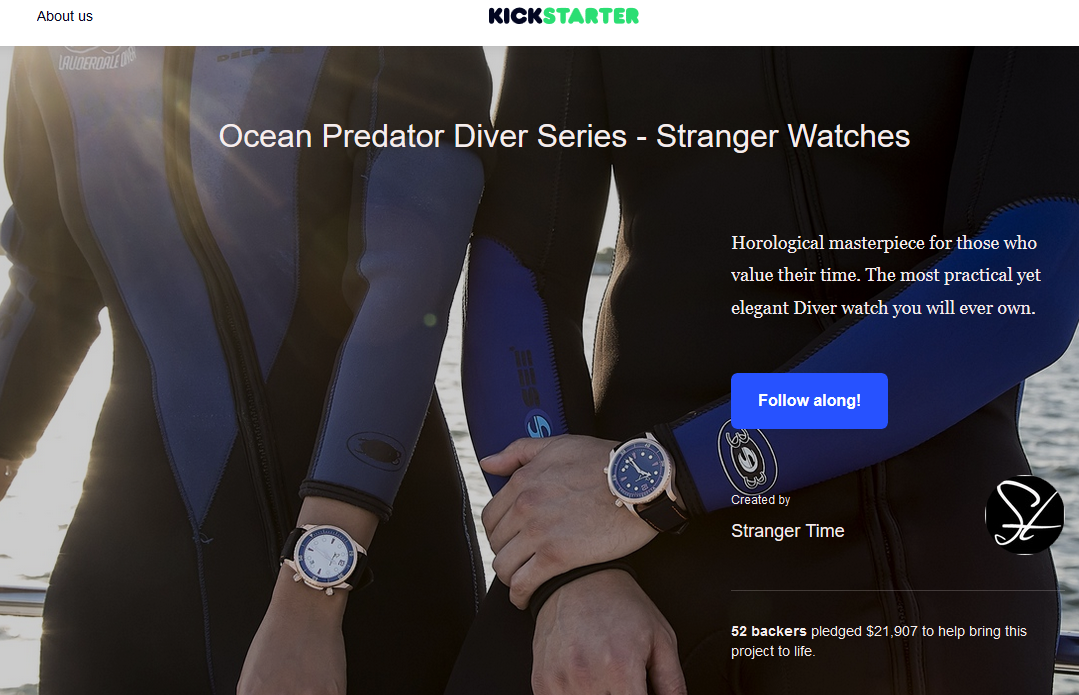 Stranger Family